FACT: YOU CAN'T GO AROUND CALLING PEOPLE A GOLLIWOG!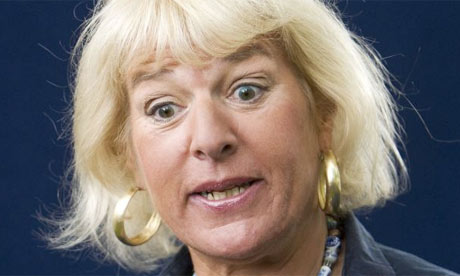 WHEN I FIRST HEARD ABOUT CAROL THATCHER BEING SACKED FROM THE BBC'S 'THE ONE SHOW'  AFTER CALLING SOMEONE A "GOLLIWOG", I WAS LIKE WHAAAT, SILLY WOMAN, AND IMAGINING IT JUST WAS A POORLY TOLD RACIST JOKE.
BUT THEN I HEARD THE CIRCUMSTANCES:
SHE WAS REFERRING THE FRENCH TENNIS PLAYER GAEL MONFILS...EG: "YEAH ANDY MURRAY BEAT THAT GOLLIWOG IN THE SEMI FINAL"
THEREFORE SHE USED IT INSTEAD OF SAYING BLACK TENNIS PLAYER!
TO MAKE MATTERS WORSE SHE REFUSED TO APOLOGISE SAYING::
"I'M BAFFLED BY ALL THE FUSS"
NONONONO-IF SHE STILL DOESN'T REALISE THE PROBLEM ITS BEST SHE STAYS OUT OF THE PUBLIC EYE.