Now having a name as unusual as gynelle has its pros and cons
CON
1. As a child i could never get my name on a pencil when i went to a zoo or theme park
2. You get in trouble very easily as there really arent that many gynelles so one wif of the name and a "hang on do you mean that tall balck chick from essex!" =BUSTED
3. People presume I'm bloody french! "NO PARLAY UNE FRANSAY"
4. It gets mispronounced all the time-ITS REALLY NOT THAT HARD!! GYN LIKE GYM WITH AN 'N' + ELLE= EASY PEASY
PRO
1. I only have to share my name with a few-therefore i own it
SO IMAGINE MY DISGUST WHEN I FIND OUT SOMEONES NOT ONLY STOLEN MY NAME BUT GIVEN IT TO A BLOODY GIRAFFE-NOT A REAL ONE A TRAVELING TEDDY BEAR!!
MEET GYNELLE.....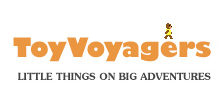 WTF!! no i don't like house plants and my birthdays on the 25th of august not the 1st of august.
Is this a cruel joke or some new age voodoo doll-no wonder i have a constant feeling of being lost with people leaving my teddy bear equivalent all round the globe!