AND THATS NOT BLACKBERRYBOLD-THATS
BOOMBYEBYE
EASTER SUNDAY WAS RIDICULOUS
AFTER
GIVING UP MY SOCIAL LIFE FOR LENT
-WHICH INITIALLY STARTED AS A JOKE WITH MYSELF, ACTUALLY TURNED INTO A MASSIVE CHALLENGE-I HADN'T PARTIED FOR 40 DAYS AND 40 NIGHTS [WITH ONLY A SLIP UP OFA BIRTHDAY AND J*DAVEY, BUT I HAD TO SEE HER]
SO BOOMBYEBYE WAS MY FIRST FIX!
[PS IT WAS FAST, MAD, SURREAL, RANDOM ENCOUNTERS WITH RANDOMS, CHANCE CONVERSATIONS, AND REUNIONs WITH GORGEUS FACEs I HADNT SEEN SINCE BEFORE ASH WEDNESDAY]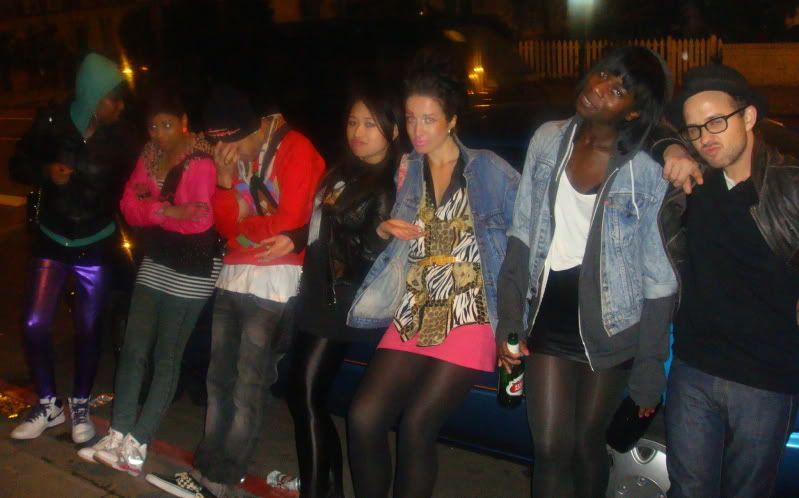 i shall describe the night in short hand
makeup and white wine
highbury and islington to daslton kingland
stamp
149
bagel shop
149
danced, laughed, drink, danced, laughed, drink
bike for sell, asking price: 5 condoms
Trinity confused him and stole bike
bumped into my estranged fiancé with LA DJ
5am: in Turkish restaurant eating soup, bread and humus
French michael joined our meal
went to a french guys house had tea
there were words, jokes, stories and tears-we left
got the first train home!
the end.