I WAS DRIVING DOWN THE ROAD [BECONTREE AVENUE] WHEN A SIGN INFORMED ME THAT EASTER MONDAY WAS RESIDING IN A HOUSE TO MY RIGHT
SO I CARRIED ON UNTIL I GOT TO THIS!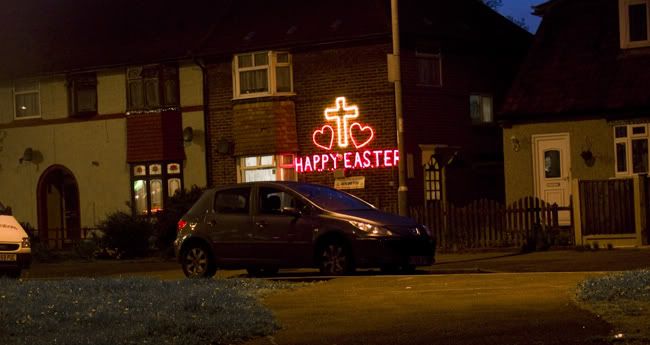 WTF! THIS LEVEL OF TACKINESS COULD ONLY EXIST IN BLOODY DAGENHAM. I KNOW ALL ABOUT CHRISTMAS LIGHTS BUT WHEN THE HELL WERE EASTER LIGHTS INVENTED?
HAPPY EASTER TO ONE AND ALL.XXX